З Різдвяними Святами та Новим Роком!
01.06.2022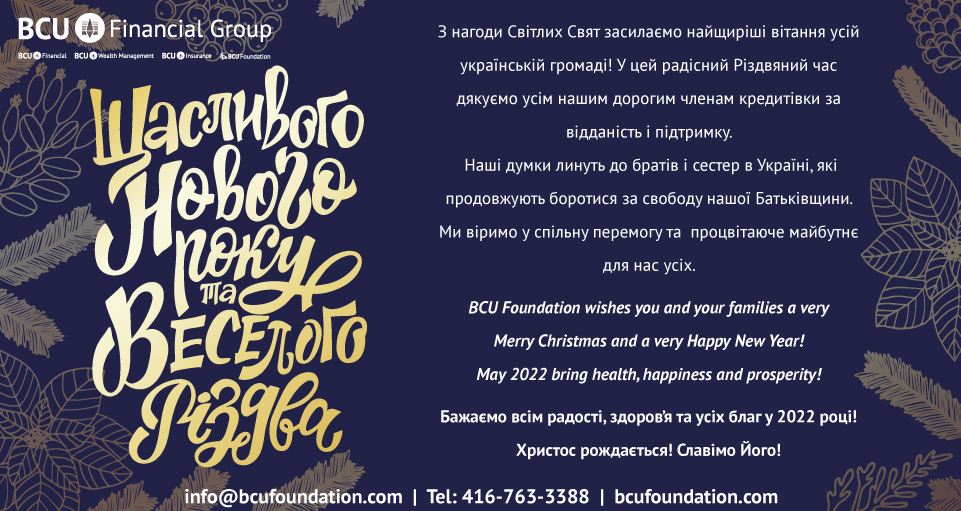 ---
BCU Fоundation wishes you and your loved ones a wonderful holiday season! May your holidays be filled with joy and good cheer, and may 2022 bring health, happiness, and prosperity! Рада директорів та адміністрація Фундації Будучність щиро вітають всю українську громаду з Різдвяними Святами та Новим Роком!
Бажаємо всім радості, здоров'я та усіх благ в 2022 році!