Grants & Scholarship
Strategic Giving
BCU Golf Tournament - Postponed
BCU Foundation is a member-supported charitable institution which was created to establish a permanent means of delivering substantial assistance to noteworthy community-based cultural and educational endeavours in Canada. BCU Foundation has been proud to play a leading role in the development and promotion of our Ukrainian-Canadian community through its generous financial contributions and volunteer work, driven by its motto: Community Spirit Binding Generations.
BCU Foundation is committed to funding projects and activities that promote the rich Ukrainian-Canadian cultural identity and depict the historical context of the Ukrainian-Canadian experience. Its support also enhances the development of community organizations and fosters leadership in the Ukrainian-Canadian community.
BCU Foundation has grown through the support of donors like you.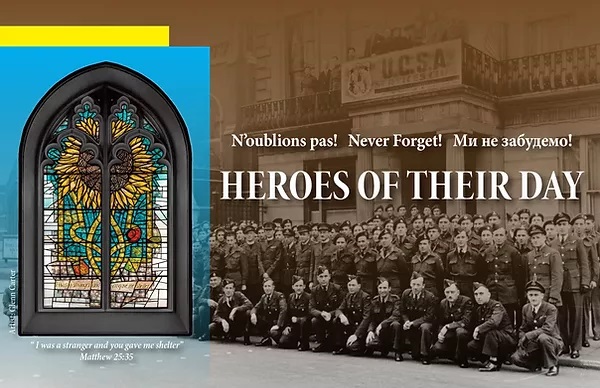 HEROES OF THEIR DAY – Honouring Canada's Ukrainian Veterans
BCU Foundation was proud to be a Gold Level Sponsor of the "Hero's Of Their Day" project. Organized by the the Ukrainian Canadian Civil Liberties Foundation (UCCLF), this memorial window hallows the sacrifices and service of the thousands of Ukrainian Canadian men and women who volunteered for overseas service during the Second World War.
This unique project has been completed at St James's, Sussex Gardens, the parish church of Paddington, London, UK.
What We Support
historical and cultural endeavors
education and exhibitions
publications
documentaries and multimedia
concerts and music recordings
athletes, youth and sports
medical and humanitarian
community events and conferences
relief of poverty