Because of You
12.28.2017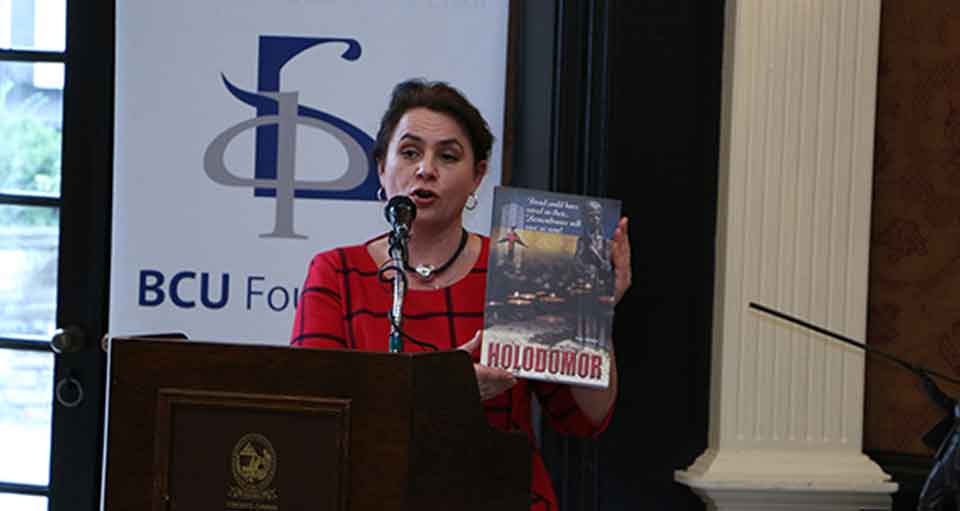 On Tuesday, December 19, 2017, BCU Foundation hosted a donor appreciation luncheon to say thank you to the donors of BCU Foundation and to express appreciation for their support and dedication to the Ukrainian-Canadian community.
Recently established designated funds at BCU Foundation were presented at the event, including:
Canada 150 Fund: Building the Ukrainian Story, Nebesna Sotnia Fund, Euromaidan Fund, Humanitarian Aid Fund, Dnipro Cultural Centre Oshawa Fund, Kateryna and Mykhailo Serbenuk Fund, Dmytro and Halyna Huley Educational Fund, and "No Child Left Behind" Fund.
As a sign of appreciation, a statue of a Trumpeter (trembitar) was presented to the founders of the Dnipro Cultural Centre Oshawa Fund (Mrs. O. Matyczak) and Ms. Sonia Solomon of behalf of Mrs. Kateryna Serbeniuk.
Donors had an opportunity to learn firsthand how their donations have made an impact in the community, as well as find out about the future goals of BCU Foundation, and meet grant recipients, including:
Kalyna Kardash – "Hero's Companion"
Adriana Luhovy – documentary film "Recovery Room"
Ariadna Ochrymowych – documentary film "Holodomor: Voices of Survivors"
Sonia Holiad, Ukrainian Museum of Canada (Ontario Branch) – "Trunk Tales" and "Song of Leaving"