ДО БЕРЕГІВ НАДІЇ – TO THE SHORES OF FREEDOM
06.03.2019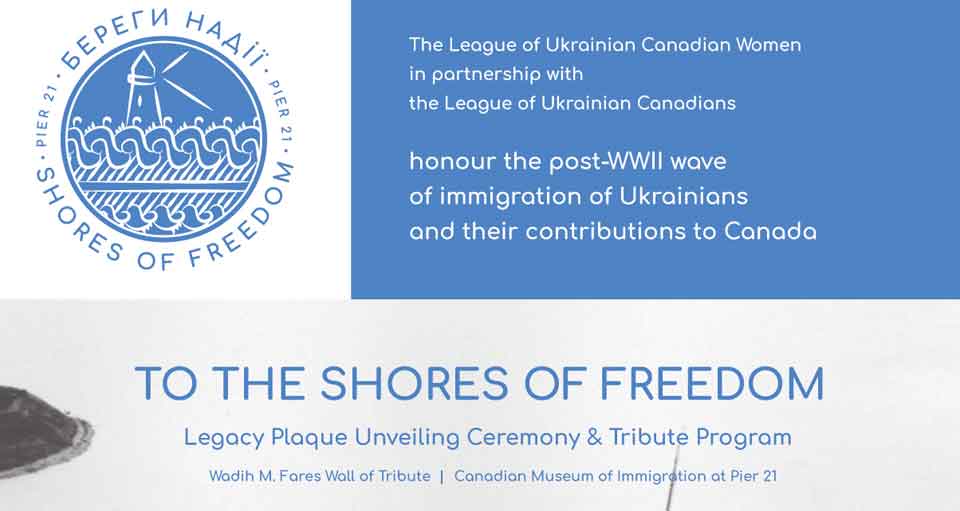 ДО БЕРЕГІВ НАДІЇ – TO THE SHORES OF FREEDOM:
Legacy Plaque Unveiling Ceremony & Tribute Program
Урочиста програма відкриття меморіяльної дошки
LUCW League of Ukrainian Canadian Women in partnership with the League of Ukrainian Canadians honour the post-WWII wave of immigration of Ukrainians and their contributions to Canada.
Ліґа Українок Канади разом з Ліґою Українців Канади вшановують повоєнну хвилю української імміграції.
Saturday, May 25, 2019
3pm | Mierlla & Lino Saputo Hall
Canadian Museum of Immigration at Pier 21
Halifax, NS
Reception to follow.