BCUF donates $100K to Ukrainian Youth Association (CYM)
06.28.2019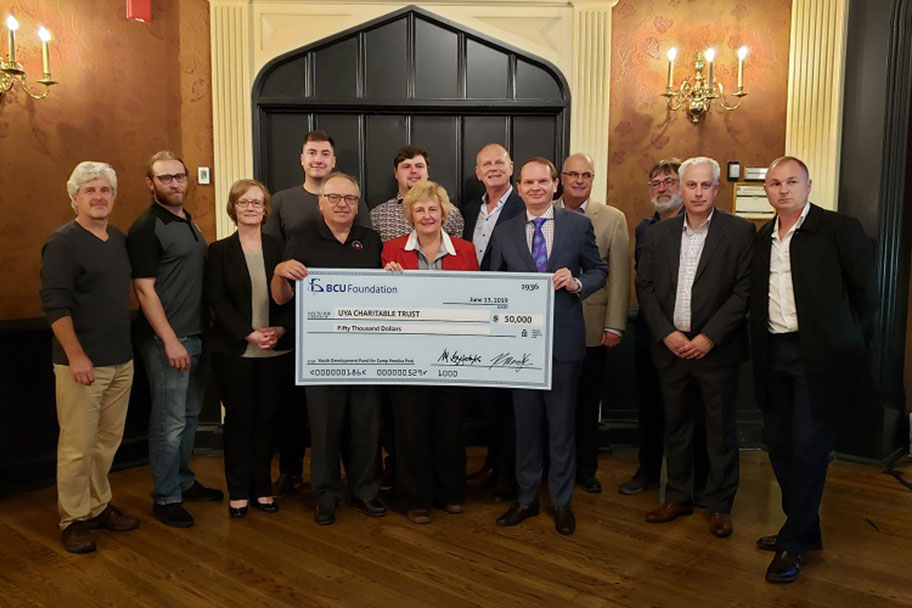 On Thursday, June 13th, the Ukrainian Youth Association (CYM) hosted an event called Veselka: A Vision for the Future to share plans about the future revitalization of Camp Veselka.  The Board of Camp Veselka discussed their progress in raising $600K for the Investing for the Future Campaign to address the revitalization of the pool.
Roman Medyk, BCU Foundation Chair, announced that BCU Foundation is providing a donation of $50,000 for Camp Veselka to revitalize the pool through the Youth Development Fund established by Buduchnist Credit Union.  This Fund is designated for the Ukrainian Youth Association of Canada (CYM) and the Ukrainian Youth Association PLAST and supports the many needs of both of these Canadian youth organizations.
BCU Foundation will also match personal donations made to this campaign up to $50,000, for a total donation of up to $100,000.
To kick off  the matching funds campaign, each individual Director on the Board of BCU Foundation, is also personally donating  $1000 for Camp Veselka, including: Roman Medyk; Michael Szepetyk and Anna; Oksana Ciz and Bohdan; Chrystyna Bidiak and Taras; Bohdan Leshchyshen and Myroslava; and Orest Kostruba and Irka.
BCU Foundation encourages our CYM community and the greater Ukrainian community to give to this campaign and ensure that Veselka will continue to be a safe place for our youth to learn, grow, and build life-long friendships.