Вечір Поезіїї та Музики із Сергієм Жаданом та Василем Попадюком.
11.12.2019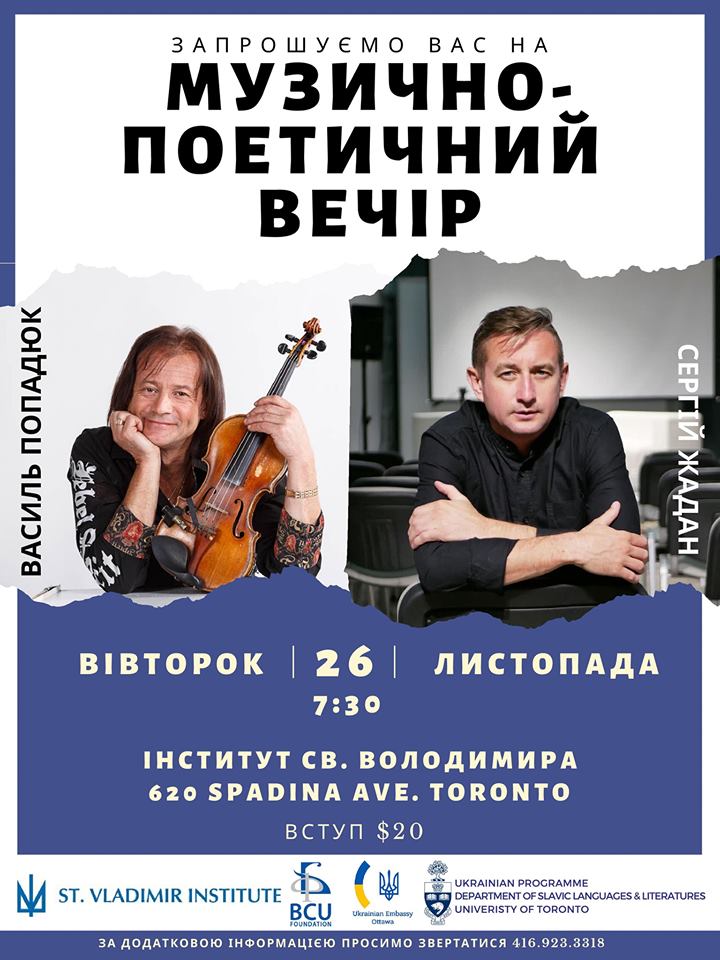 Вечір Поезіїї та Музики із Сергієм Жаданом та Василем Попадюком.
Зустріч організована спільно з Посольством України в Канаді.
Інститут Св. Володимира
620 Spadina Avenue
Toronto, ON
Вступ $20 дол.
416-923-3318
—–
Ukrainian Poetry & Music Night
With Serhiy Zhadan (Ukraine) and Vasyl Popadiuk (Canada)
Tuesday, November 26 • 7:30 pm
St. Vladimir Institute
620 Spadina Avenue
In co-operation with the Embassy of Ukraine in Canada.
Tickets $20.