The Chornobyl Disaster and Human Health: between Truth and Myths
02.19.2020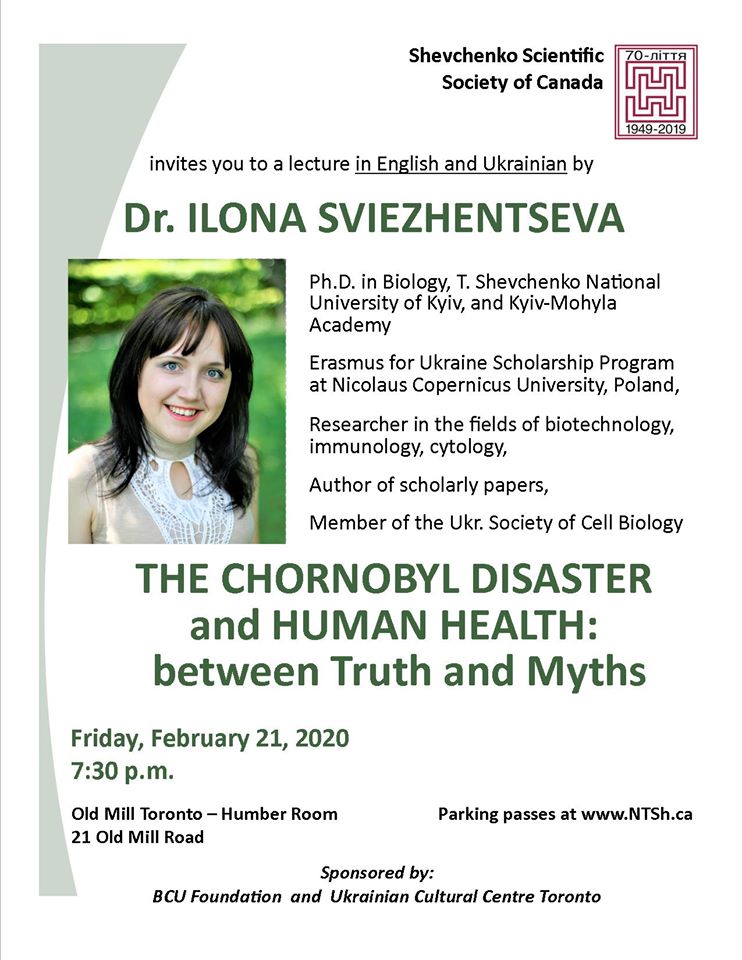 Запрошуємо Вас на нашу доповідь та громадську зустріч з д-р Ілоною Свєженцев "Чорнобильська Катастрофа та здоров'я людини: між правдою та мітами".
Доповідь відбудеться у п'ятницю 21 лютого 2020 в приміщенні Old Mill Toronto.
The Shevchenko Scientific Society of Canada invites you to a lecturer in English and Ukrainian by Dr. Ilona Sviezhentseva "The Chornobyl Disaster and Human Health: between Truth and Myths".
Friday, 21 February
7:30 pm – Humber Room
Old Mill Toronto
Sponsored by: BCU Foundation and Ukrainian Cultural Centre Toronto