BCU Foundation introduces Project Soniashnyk Fund to help kids affected by war!
05.09.2023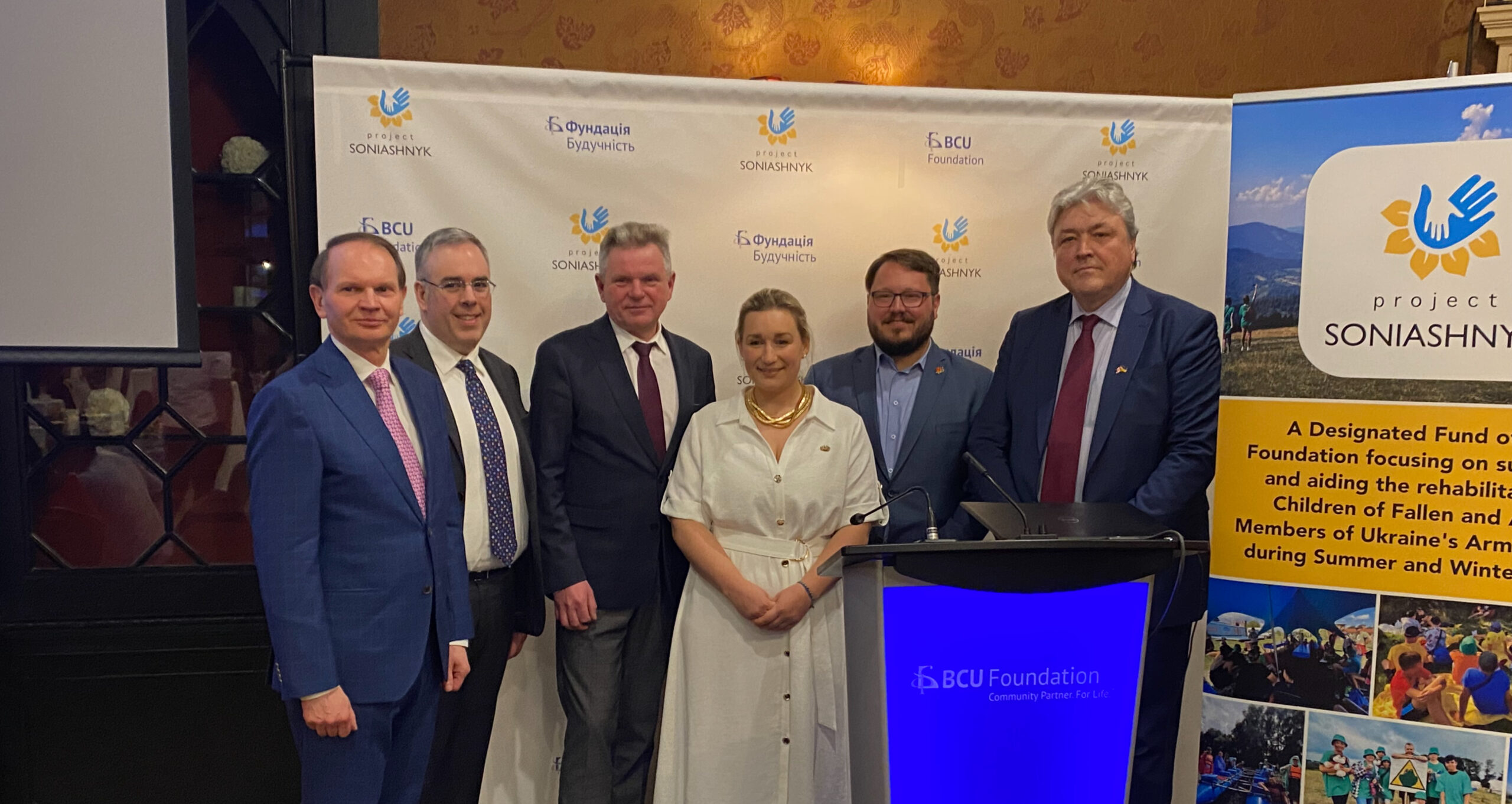 BCU Foundation (BCUF) was pleased to introduce the Project Soniashnyk Fund at its launch and fundraiser which took place at the Old Mill on Thursday May 4th, 2023.  BCU Foundation Chair, Roman Medyk, officially welcomed the Fund to the BCUF Group of Designated Funds established through fundraising or broad-based donations, specifically the funds which directly support those affected by the ongoing war in Ukraine.  Roman Medyk presented an initial $5,000 donation to the Project Soniashnyk Fund from BCU Foundation.
Project Soniashnyk works with partners in Ukraine to organize summer and winter camps for the children of fallen and active members of Ukraine's Defenders, including the Armed Forces of Ukraine and Territorial Defense Battalions.  The Project initiator, Oksana Hrycyna, presented the project and provided a personal and emotive report of two such camps which already took place in the summer and winter of 2022.  The camp programs include mental health and trauma support for the children and a uniquely themed Ukrainian program of sports, arts and crafts and Ukrainian history and culture.  Oksana Hrycyna, along with Motria Ilnyckyj-Rieve, have collaborated to create a young and vibrant Canadian Board of Directors for Project Soniashnyk that is responsible for the camp programming and logistics.
A special thank you was bestowed on Christian Borys and St Javelin who have generously financially sponsored and supported the children's camps in Ukraine from their inception.  The 150 guests present at the Launch acknowledged St Javelin's generosity with their applause and in turn with their own donations to the Project Soniashnyk Fund.
We look forward to future camps and expanded programming organized by the newly created Project Soniashnyk Fund!  Donations can be made at any BCU Financial Branch, via etransfer to ProjectSoniashnyk-Fund@bcufoundation.com, or online at https://bcufoundation.com/donate-today/.