The Launch of KGE "Chuck" Konkel's historical novel "Who Has Buried the Dead?"
07.26.2023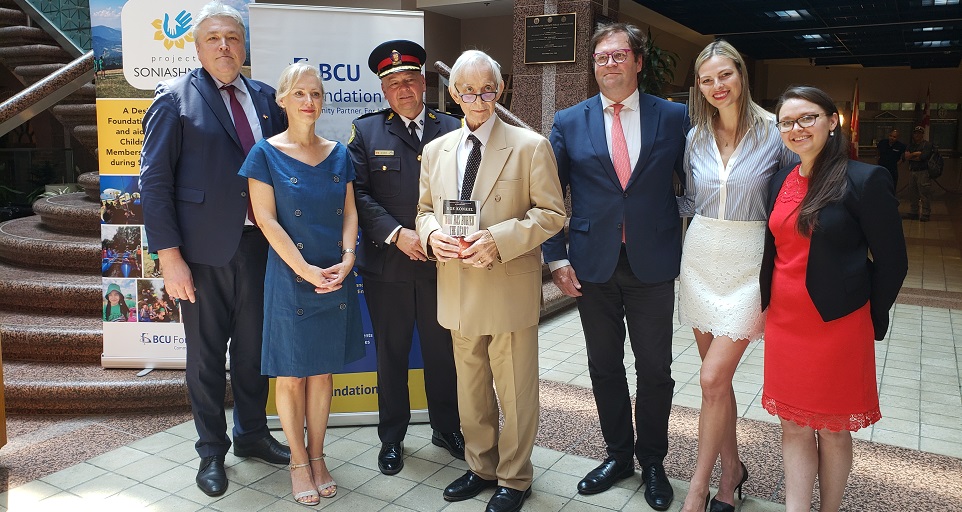 ---
On Tuesday, July 25, 2023 Toronto Chief of Police, Myron Demkiw, hosted a book launch for KGE "Chuck" Konkel's new historical novel – Who Has Buried the Dead? While the players may have changed, parallels can be drawn between the Soviet legacy in this WWII thriller, and Russia today, as Putin wages war on Ukraine.
Proceeds from Konkel's book sales will benefit Project Soniashnyk at BCU Foundation, a non-profit that hosts trauma rehabilitation camps in Ukraine for children of Ukrainian Armed Forces and Fallen Defenders.
You can show your support by purchasing Who Has Buried the Dead? on Amazon or at the Toronto Police Station bookstore.
Glory to Ukraine! Glory to the Heroes!