BCU Foundation at the Hnatyshyn Foundation Gala "Ukraine – Heritage, Spirit and Future"
08.02.2023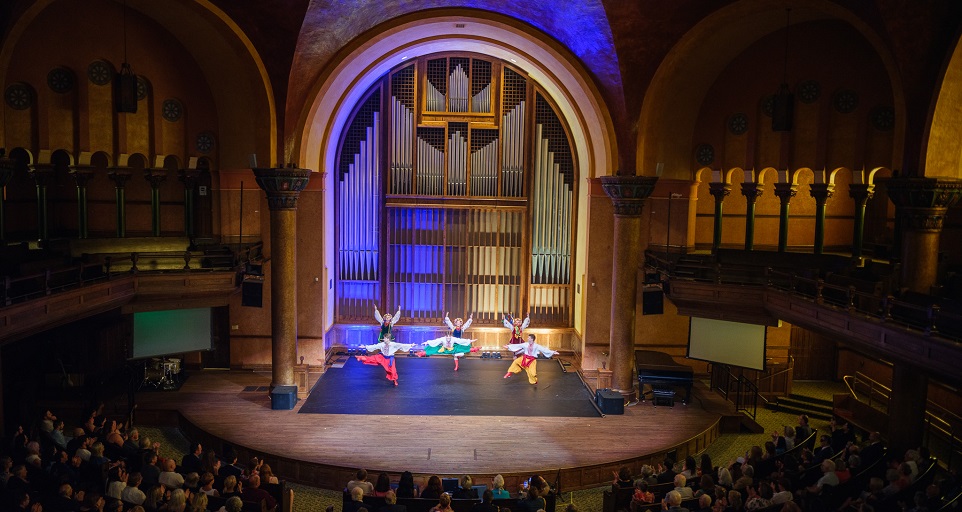 ---
On June 25th, 2023, BCU Foundation was one of the headline sponsors of the Gala concert "Ukraine – Heritage, Spirit and Future" that took place at Carleton Dominion-Chalmers Centre in Ottawa, marking the 20th anniversary of The Hnatyshyn Foundation. The concert featured award-winning Ukrainian and Canadian artists and celebrated the vibrancy of Ukrainian culture through classical, traditional and contemporary dance and music.
The Gala was a fundraising occasion to gather funds for the reconstruction and restoration of an arts facility in Ukraine that was destroyed by the Russian military shelling. Twenty prizes of $10,000 were also awarded to emerging performing artists during the Gala. Ten awards were granted to Canadians of Ukrainian heritage and ten to artists from war-torn Ukraine. During the concert, guests could also bid for some exclusive items at a silent auction.
Over 450 people attended the concert. Thanks to the support of all the donors, sponsors, and ticketholders, over $398,000 has already been raised and the donations are still ongoing. The Hnatyshyn Foundation, in partnership with the Ukrainian Embassy in Ottawa and the Ukrainian Ministry of Culture, will donate the net profits in support of the designated cause.
The Hnatyshyn Foundation is a private registered charity based in Ottawa, established by the late Right Honourable Ramon John Hnatyshyn and run by his wife Gerda Hnatyshyn for the past 20 years. The Foundation primarily supports young and emerging Canadian artists and is proud to have strengthened Canada's artistic landscape through over $4 million in grants, awards and programs.
We would like to thank The Hnatyshyn Foundation for the unique opportunity to partner in support of Ukrainian culture and arts.